Florida Real Estate Academy, a real estate school offering courses to help you earn your Real Estate License.


"Your incrediable teaching ability allowed me to pass the state sales associate exam on the first try, a month and a half after taking your course! The exam tossed a few ackward questions at me, but your teaching methods gave me the tools to understand the subject matter and choose the correct answer. Also, your online audio classroom and study CD's helped tremendously in refreshing my knowledge the day before the exam. Thank you very much!
"
P.B., Destin, FL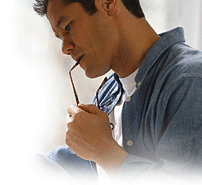 After completing the required pre-license course, many students enjoy the opportunity to have a live refresher course with an instructor. Our one day "Cram for the Big Exam" is highly recommended for all students, especially online students. We are pleased to offer this course to our students and students from other schools that want the Florida Real Estate Academy advantage!

The "Cram for the Big Exam" covers all subjects covered on the state exam, including property rights, legal descriptions, brokerage operations, agency, property valuation, taxes, contracts, mortgages, and discrimination. This class is designed to maximize your real estate knowledge and increase your chances of passing the very difficult state exam.